Get back to the activities you love with steady hands & control!
The Steadi-Two: A Revolutionary Glove Designed To Reduce Your Hand Tremors
Transforming 2/3 Tremor Patient's Lives with 1000+ Users' Real-World Evidence
Introducing Steadi-Two Glove
The Best Treatment for Essential Tremor

Stabilizes your wrist
Steadi-Two stabilizes your wrist and reduces your tremor amplitude, providing instant relief from hand shaking.
Instant Relief
Increase your independence with steady hands. Steadi-Two - the essential tremor device that will improve your life quality.
Non-Invasive
This non-invasive glove essential tremor offers a safe and effective solution, with no side effects or incisions to worry about.
Battery-Free
Steadi-Two is battery-free and powered by your own hand movements. Wear it anytime for steady hands and relief from hand shaking
Improved Quality of Life
The Steadi-Two glove is not just a medical device; it's a life-changer. Hand tremors can be a significant barrier to daily activities, from holding a cup of coffee to writing a note. With the Steadi-Two glove, users can regain the joy of simple tasks and get back to the activities they love. The glove's innovative design and proven technology offer instant relief from shaky hands, allowing users to live a more fulfilling and active life.
Increased Independence & Confidence
Independence is a priceless gift. The Steadi-Two glove empowers users to perform tasks without relying on others. No more asking for help because of shaky hands or avoiding activities due to tremors. With steady hands, users can confidently engage in tasks, whether it's pouring a drink, writing, or using a smartphone. The glove's discreet design ensures that users can wear it with pride, boosting their self-confidence.
Our users have shared their experiences with Steadi-Two, highlighting its effectiveness, ease of use, and the significant relief it brings to their lives.
Testimonials
I have just spent a month with the new Steadi-Two glove and I am delighted. It is light, very effective, easy to put on and take off and I could wear it for hours with no problem.
Trying to coordinate a Steady hand with an unsteady hand is really difficult. it requires you to think about how you are going to harmonize your hands. The Steadi-Two made this easier.
The Steadi-Two has really helped her. Anything that helps to reduce her tremor makes her feel better about herself, and that makes me feel better.
Steadi-Two: The Future of Tremor Management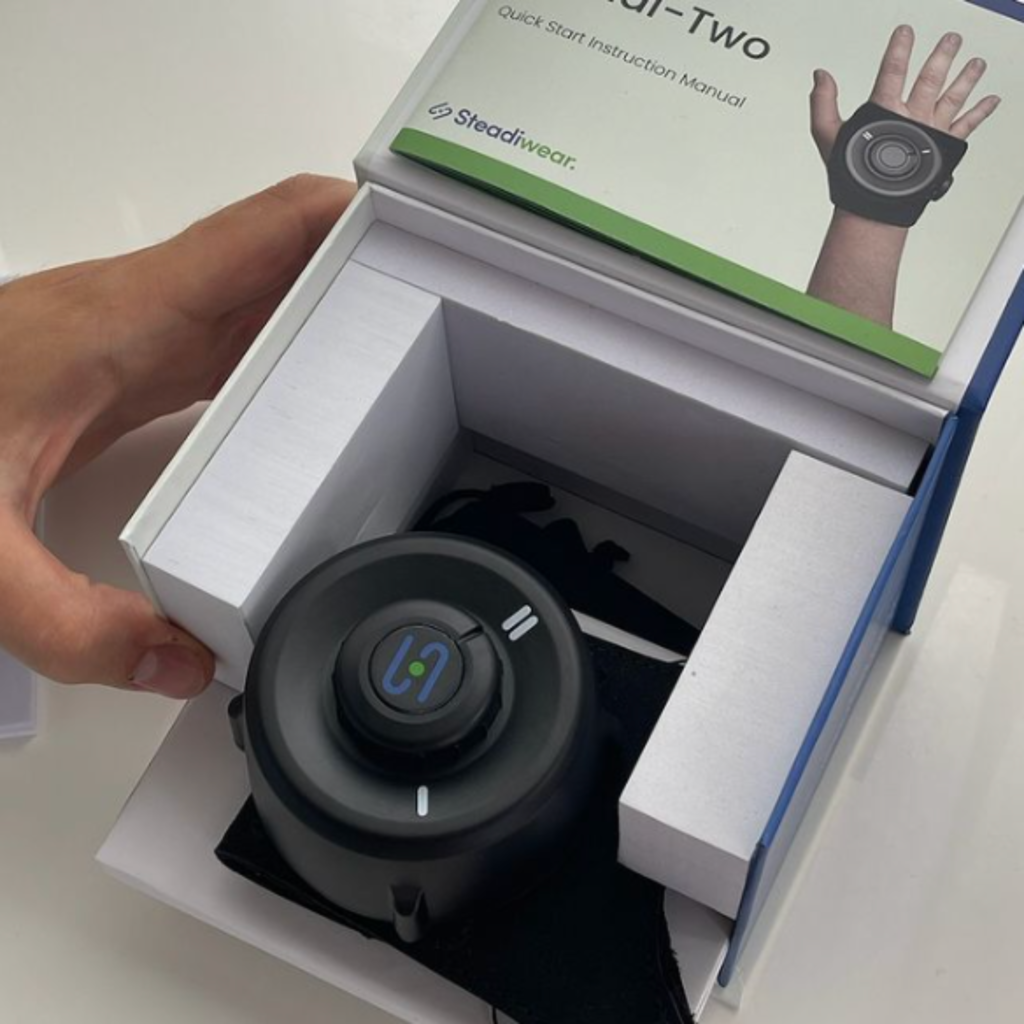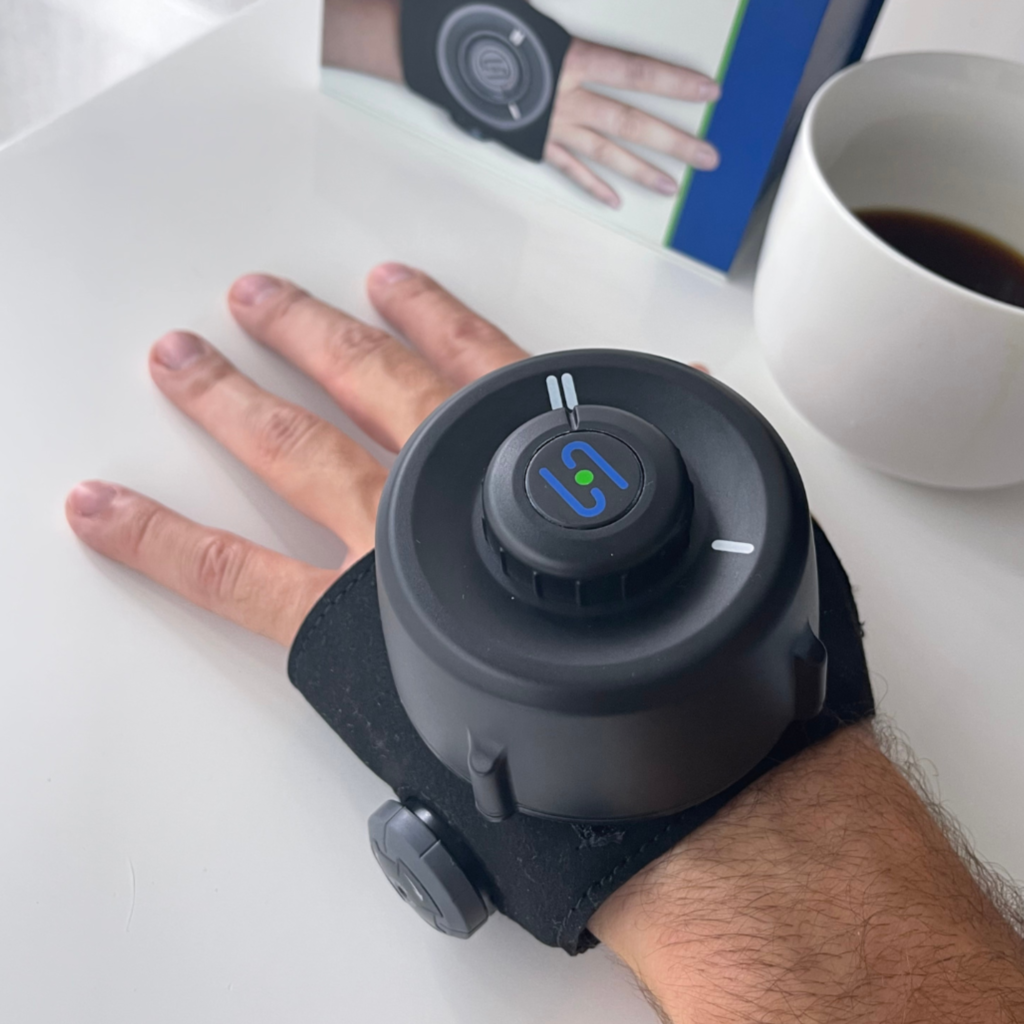 The Ultimate Non-Invasive Solution for Essential Tremor
Bid farewell to shaky hands with Steadi-Two, a ground-breaking solution that significantly reduces tremor amplitude. It stabilizes your wrist, providing instant relief and increasing your independence. This non-invasive, side-effect-free solution is powered by your own hand movements, making it a battery-free device that you can wear anytime for steady hands.
Managing Essential Tremor with Lifestyle Changes and Steadi-Two
Living with essential tremors is challenging, but with tailored lifestyle changes and the Steadi-Two glove, you can effectively manage symptoms and elevate your quality of life.